"We're obsessed with helping you look and feel good"
Hello, I'm Shauna,
the owner of Lace and I can't wait to meet you!
My goal is to give you a wonderful shopping experience in a welcoming comfortable environment.
I can't wait to help you find something to wear that makes you feel amazing!
Come visit our adorable boutique in Lucan, ONTARIO, or join us at one of our Events! Better yet, RENT our indoor or outdoor space for your event!
Looking forward to seeing you soon.
Bringing you stylish, flattering and comfortable fashion with an amazing customer experience for the past 6 years.
Cheers to you!
Yours in Fashion & Fun,
SHAUNA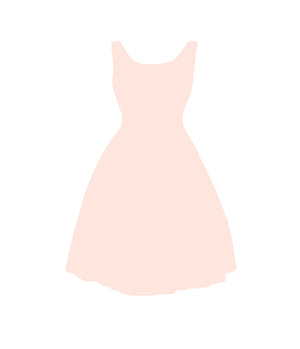 STYLE REWARDS
Have you joined yet? Create your account online to earn 250 bonus rewards BEFORE you shop. See bottom left corner of the screen for the STYLE REWARDS icon.
★★★★★

Shopping at Lace Boutique is like nothing else. It's simply not another online store - the customer service is incredible. Shauna is always so helpful and honest when answering questions about fit and sizing. Her input and knowledge makes shopping online far less stressful than I've ever experienced. The options to have delivery or ability to pick up my order locally is a great choice.  Her return policies are fantastic and so easy to follow. 
My absolutely favourite thing about Lace is the option to have booked shopping parties. I look forward to time out with my girlfriends plus the added bonus of Shauna! She's so helpful and has such kind demeanour making shopping for clothes so relaxed and fun.  You will leave feeling beautiful and armed with so many gorgeous new items for any occasion.

Karna B
★★★★★

Best fitting, highest quality clothing! Shauna, the owner is detail oriented and goes above and beyond. Love the Insider membership too!

Jenne T
★★★★★

I love shopping at Lace Boutique! I love the unique clothing. Everything is so comfortable and can go from casual to dressy very easily. Shauna truly wants every customer to love their purchases, and always goes out of her way to make sure we do. Exchanges and returns are never an issue. I have been an 'Insider' in the 1st 2 seasons, and it has been so much fun! Shauna makes us feel so special and like we are celebrities with the special privileges that come with being an Insider. I barely shop anywhere else now!

Silvia G
★★★★★

Signed up again!! Love being an insider! Shauna spoils us. I look forward every Wednesday to seeing what's new and having early access. The value is great…I love receiving the boxes of special and unique gifts. Shauna provides many discounts, as well as weekly draws for gift cards too! For season 3, a fashion show ticket is included. I'm excited!!

Bessie L